Fargesia rufa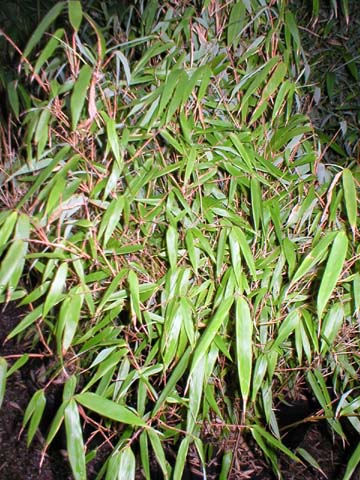 A relatively new introduction. Closely

spaced, olive green canes with red or pink tints when young.

Masses of dark green foliage.

Plentiful canes, forming a steadily expanding, dense, arching clump, gradually reaching a height of about 8ft.(2.5m).

Capable of developing quickly into a very bushy, gracefully arching container plant.

Suitable for sun or light shade.

Has tolerated -20C.

Ideal for containers, as a specimen plant , or for low hedges and screens.