Phyllostachys rubromarginata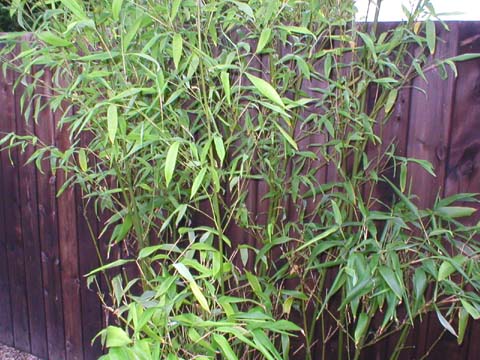 A tall hardy bamboo with slender canes & upright habit.
When grown under cool conditions it forms a non-running clump, although in warmer climates it is more spreading. Average spread in 10 years 1/1.5m
Very promising as a specimen plant or grove. Very effective as a tall screen.
Has tolerated -20 C.
Vigorous growth, rapidly forming an impressive specimen with plenty of canes around 18/20ft (6/8m) high.
The canes are green, ageing to yellow-grey and have potential for craft uses. They have long internodes resulting in slightly less dense foliage than other sorts..