Pseudosasa japonica 'Akebonosuji'
( Syn. Pseudosasa japonica 'Variegata' )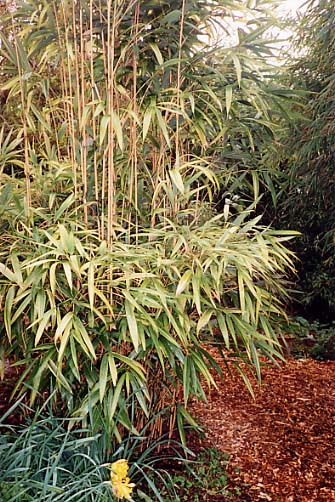 The foliage of this form has a muted yellow variegation, especially on young

plants. Regular division will preserve this effect which fades on older plants.

Otherwise similar to the type and equally suitable for screening or as a specimen plant.

A collectors' plant produced in small quantities in the past but now discontinued.