Bashania qingchengshansis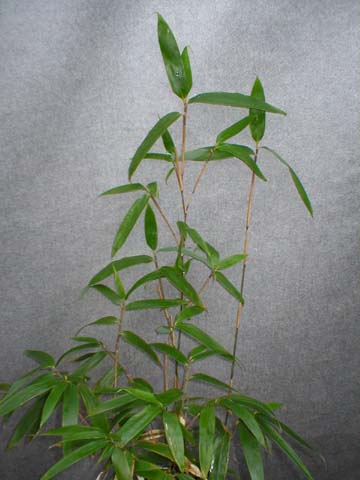 A new introduction, still to be fully evaluated.
Comparable with Bashania fargesia but only reaching about 10ft.(3m).
Vigorous growth.
Sun or light shade.
Has tolerated -20C.
Looks promising as a low screen or as a utilitarian species for car parks etc. in situations where its vigorously spreading nature will not be a problem. Also suitable for containers.