Fargesia denudata L1575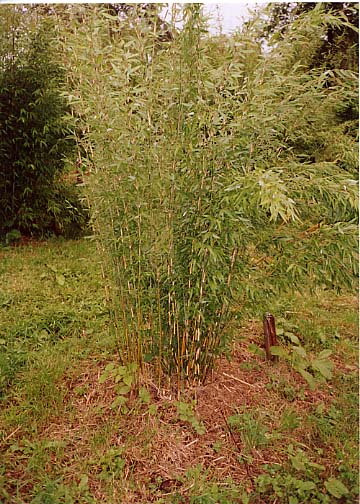 A very hardy new introduction with considerable potential.
Green culms, maturing to yellow and eventually reaching a height of around 10 to 12ft. (4m). Maximum diameter 1.5cm.
A clump forming species with masses of small, light green leaves and a dense, slightly pendulous habit.
Has tolerated -23C.
Originally introduced fromChina by Roy Lancaster.Natural habitat is mixed forest at altitudes of 6000 to 11000 ft.
Suitable as a specimen plant or low screen in sun or light shade.
Limited availability.