Phyllostachys bambusoides 'Castillonis'

An exceptionally beautiful bamboo

forming a slowly increasing clump.

Upright, glossy, yellow canes with green stripes. Diameter up to 6cm.

The pale green leaves are sometimes slightly variegated.

Height 14 to 16ft. (5m) or more.

Has tolerated -18 C. but for colder sites in the north, Phyllostachys vivax 'Aureocaulis' is a hardier alternative.

An excellent specimen plant. Can also be used for screening but shoots later in the season and fills out less quickly than Phyllostachys aureosulcata varieties.

Unsuitable for growing in containers.

Partial flowering occurred around 2017/19 but some plants have so far remained unaffected and a small number will be offered for sale in2022.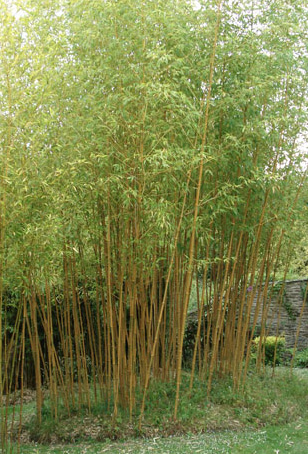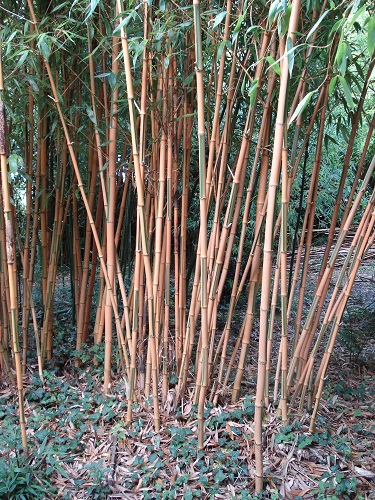 Phyllostachys bambusoides 'Castillonis Inversa'
Similar to 'Castillonis' but new canes are glossy, rich green striped with yellow giving a luxuriant appearance and an interesting contrast between the two colours. They emerge quite late in the season. Mature canes become a soft green.
Possibly more tolerant of cool conditions than the other varieties of Phyllostachys bambusoides.
Has tolerated -18C.
The average mature height is about 6m. but can be taller in warmer districts.
Whilst an excellent garden plant, for some reason it seems not to enjoy being pot grown under nursery conditions and the foliage tends to become slightly pale.