Phyllostachys dulcis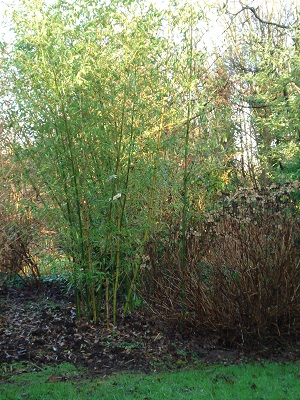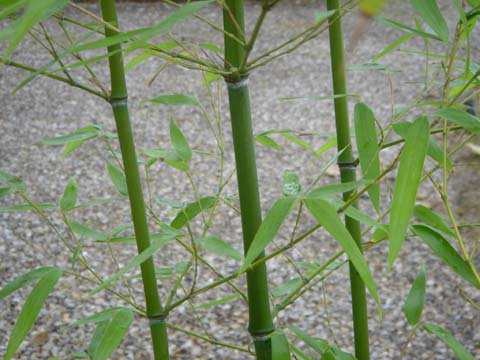 A tall, hardy bamboo, capable of producing canes of substantial diameter even in cooler districts.
Well spaced, glossy green canes of about 6m or more. Diameter up to 7cm.
Ideal as a tall, slowly expanding grove. Spread in 10 years if not harvested as bamboo shoots, 1.5/4m.
Has tolerated -18C.
Suitable for sun or light shade.
The shoots are highly regarded for culinary purposes.
A fine specimen plant and also suitable as a slowly developing tall screen.
A very impressive species recently introduced into the UK and still rather scarce.
Limited availability.