Phyllostachys flexuosa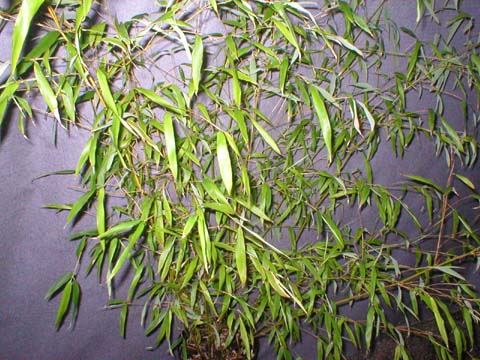 A tough, moderately spreading species especially suitable

for a wide range of soils including dry or alkaline soils, which would be unsuitable for other types.

Has tolerated -20C.

Young canes are initially dark green, maturing to olive-yellow. Maximum diameter 6cm.

Height usually around 5m. but can be more.

Capable of running but usually remains an arching clump.

Suitable for sun or light shade

Limited availability.