Pleioblastus humilis 'Pumilis'
(syn. Pleioblastus argenteostriatus f. pumilis )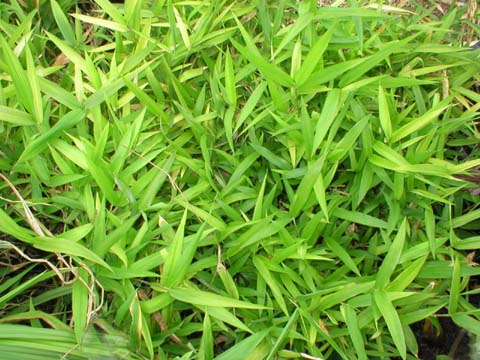 A very effective, shade tolerant groundcover.
Similar in appearance to Sasaella ramosa, but stems often tinted red in winter. Has tolerated -20C. Usually low growing but capable of reaching 2m.
Vigorously spreading but well suited to container growing.
Pleioblastus pygmaeus var. distichus is also similar but a little taller and has fresh green, fan- like foliage.