Pleioblastus linearis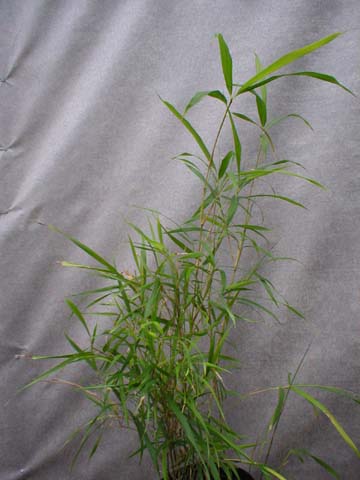 Very distinctive, narrow, grassy foliage on slightly arching, pale green stems up to about 12ft.(4m).
Has tolerated -20C.
Elegant and immediately recognisable, but quite spreading.
Shade tolerant and excellent for a woodland garden.

Highly attractive as a screen or the background for a statue or similar feature in situations where a running bamboo is acceptable.