Sasa palmata 'Nebulosa'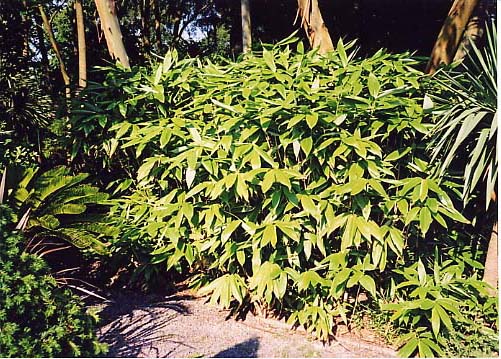 Rampant groundcover for sun or shade.

Thin, upright

green canes with dark markings.

Very striking broad leaves, quickly producing a tropical appearance.

Grows to about 5 or 8ft. (2m). May benefit from occasional hard pruning in spring.

Has tolerated -18C. Some marginal bleaching in the winter.

Effective in containers or as a groundcover below trees.