Semiarundinaria yashadake 'Kimmei'

Decorative and easily grown. Plentiful,

closely spaced, thin yellow canes, striped with green and often tinted red in winter.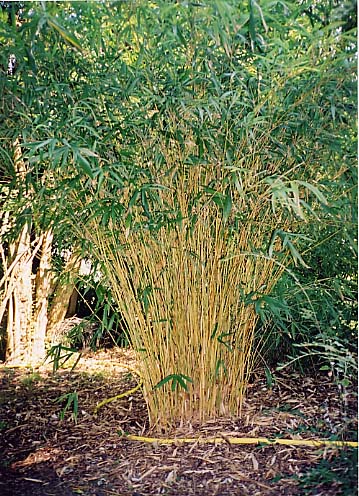 Height about 6 to 10ft.(3m).
Upright habit. Forms a broad, steadily expanding clump which can be controlled if necessary.
Has tolerated -18C.
Dense, fresh green foliage in summer There is sometimes a loss of foliage quality during winter but this is quickly replaced in spring.
Suitable as a specimen plant, screen.
The plentiful new canes each year, provide a rapid effect in containers. ot troughs.
A very useful choice where a shorter variety is preferred. Its vigour and tough constitution make it particularly suitable for utilitarian areas such as car parks.